What did you think of this game?
A Love Tale
Make up, Dress up, Couple
A Love Tale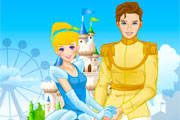 What is your favorite love tale In this game you can create your legendary story style the lovely Cinderella and the Prince, Pocahontas and Smith, or the Beauty and the Beast. It is up to your choice Have fun

This game does not yet have any comments!