What did you think of this game?
A Night of Dreams
Dress up, Fairy
A Night of Dreams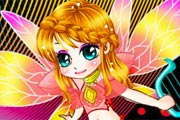 I saw a dream that I was meeting the dream fairy. She was playing a blue harp and it was amazing And you should have seen her cute clothes and her bright wings I wish I could see her once again, even in my dream
This game does not yet have any comments!