What did you think of this game?
A Perfect Wedding Kiss
Dress up, Wedding
A Perfect Wedding Kiss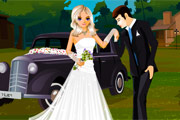 Every girl dreams about her wedding day, but it may be difficult to find the perfect wedding gown. Mary needs someone to help her She wants to look amazing while she is having her wedding kiss. Would you be her stylist
This game does not yet have any comments!