What did you think of this game?
Adorable Girl Next Door
Dress up, Fun
Adorable Girl Next Door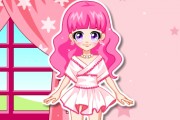 This girls stays at the next door and shes soooo adorable, right But every time she wants to go out she can not decide and find anything to wear and make her look perfect Maybe you can give her some fashion tips to help her. Believe me shell be really thankful
This game does not yet have any comments!