What did you think of this game?
African Colours
Dress up
African Colours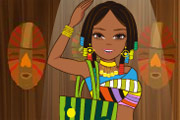 African haute couture brings you the most colourful pieces of the world. Style this pretty model for the next fashion festival, feel the African spirit and pick your runway trend carefully
This game does not yet have any comments!