What did you think of this game?
African Style
Dress up
African Style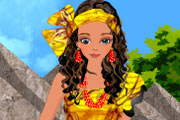 Bring out the beauty of African culture by styling this cute model for the runway Take your time to pick the best patterned and coloured design. Dont forget to combine it with eyecatching accessories
This game does not yet have any comments!