What did you think of this game?
Ambilight
Dress up, Makeover
Ambilight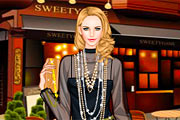 As downtown starts to get crowded, chic girl wants to impress more people. She has clothes, jewelry and hairdo but kind of lacks style. Would you like to help her solve this problem
This game does not yet have any comments!