What did you think of this game?
America's Idol
Makeover, Dress up, Make up
America's Idol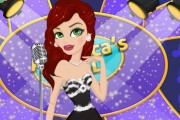 This is the most popular American show, Americas Idol Theyll pick the most beautiful and talented American Girl here. Sarah is really talented but to beautify herself, she needs your help All you need to do is help her apply some facial beauty products and make her look really beautiful Have fun
This game does not yet have any comments!