What did you think of this game?
Angel of Love
Dress up, Make up, Angel
Angel of Love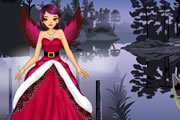 This angel is the angel of love, since she is the angel of something very important you should make sure she looks important and beautiful at the same time. This can be quite tricky but since you are so good at dress up I dont think it will be too hard.
This game does not yet have any comments!