What did you think of this game?
Angel of Mercy
Dress up
Angel of Mercy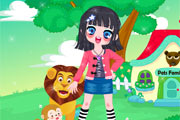 She loves animals so much. She adores speding time with them. However, she has spent so much time with no humans around she forgot she has to take care of her style as well
This game does not yet have any comments!