What did you think of this game?
Animal Prints game
Animal, Dress up, Fun
Animal Prints game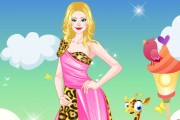 Do you know what is so trendy this season Animal Prints These are just for you First take a look at all of them, then choose the best among after all youll see that youll have the best look among your friends Cmon..
This game does not yet have any comments!