What did you think of this game?
Anime Fighter
Dress up
Anime Fighter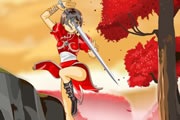 This is the Anime Fighter from Asia and she means business. Help her choose the best looking outfit for her role in the newest anime movie, looking her best is important to her work so make sure you do a great job to impress everyone
This game does not yet have any comments!