What did you think of this game?
Aqua Wedding
Dress up, Wedding
Aqua Wedding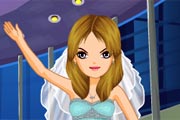 A brilliant idea to get married while some dolphins are around please dont mind their splashs and the slippery floor. Thse are just small issues. Dont hesitate to give a little hint or two to the bride.
This game does not yet have any comments!