What did you think of this game?
artificial beauty
Style, Dress up, Makeover
artificial beauty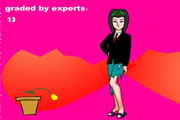 You have 5 seconds to select each part of the face and outfit. Press the number that corresponds to your pick. Create an artificial girl and hope she comes out beautiful.
This game does not yet have any comments!