What did you think of this game?
Autumn Fairy
Dress up, Fairy
Autumn Fairy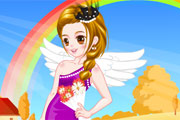 Havent you seen the autumn fairy yet She is moving around the trees and dances with the falling leaves. Its hard to spot her, but you can recognize her by her cute clothes
This game does not yet have any comments!