What did you think of this game?
Ayami
Dress up, Fairy
Ayami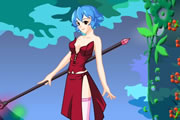 Ayami is a magical warrior who lives in a forest far, far away. She uses her magical ability to keep evil away, and turn all bad things into good. In her spare time, she studies new spells and enchantments to make sure that her abilities are as powerful as possible.
This game does not yet have any comments!