What did you think of this game?
Baby Pony
Dress up, Animal, Horse
Baby Pony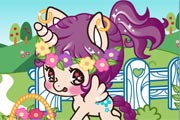 Cute little pony is going to play outside with other ponies. All ponies are going to look really good, so this one wants to look good too Help her get an amazing style
This game does not yet have any comments!