What did you think of this game?
Back to College
Dress up, School
Back to College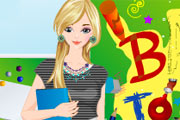 My college life has just started I will begin to meet new people, take new courses and responsibilities. Everyone seems friendly it wont be hard to make new friends, I guess There are also stylish girls, but they are not close to my style
This game does not yet have any comments!