What did you think of this game?
Chocolate Girl game
Action, Jump n run
Chocolate Girl game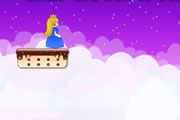 Make this doll jump in joy by getting all the chocolates. Just click and make the doll jump from one platform to another. You get a life if you come in contact with a heart. You lose a life if you fail from the platform or if you hit the bomb.
This game does not yet have any comments!