What did you think of this game?
Coffee Day game
Job, Skill, Upgrade
Coffee Day game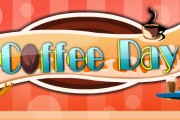 Emma and Bella have a Coffee House and they are working as hard as a bee. They have lots of customers and they earn lots of money. But nowadays, they are looking for a new waitress if you are interested, come and work with them. Believe me they are so nice and amazing girls, youll love working with them
This game does not yet have any comments!