What did you think of this game?
Fashion Hairstyles
Dress up, Hair
Fashion Hairstyles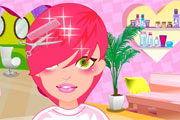 You are managing a beauty salon and you are very successful in hair designing. You have a new customer, she wants to change her hairs and she needs your advice. Now its your chance to prove your talent
This game does not yet have any comments!