What did you think of this game?
Flower Shop Fashion
Job, Dress up
Flower Shop Fashion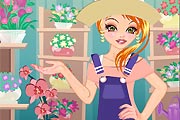 Look at all these beautiful flowers in this little shop They look as good as they smell. Look at the cute lady taking care of the whole shop and flowers within Isnt she dressed nicely
This game does not yet have any comments!