What did you think of this game?
Jenny's Concert game
Puzzle, Music, Visual matching
Jenny's Concert game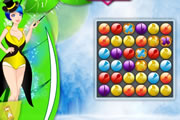 Jenny needs some special musical instruments for her concert. Please try to collect as many musical instruments as possible for her so that she can perform a perfect concert.
This game does not yet have any comments!