What did you think of this game?
Meloball game
Puzzle, Physics, Fun
Meloball game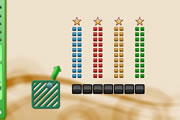 Simple casual game with relaxing intuitive gameplay. Try to collect as many bonuses as you can. You have a three attempts on level. I hope you enjoy it
This game does not yet have any comments!