What did you think of this game?
Mind Fairy game
Puzzle, Skill, Fairy
Mind Fairy game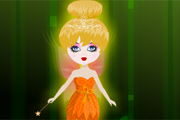 Listen to the mind fairy and follow the voices of nature Pay attention and keep in mind the blossom order. When it is your turn, click on the same flowers in the same order with your mouse. Mind fairy wishes you luck
This game does not yet have any comments!