What did you think of this game?
Pastel Make-up Colors
Makeover, Make up, Colors, Dress up
Pastel Make-up Colors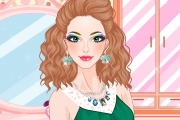 Wanna have the best makeup with the latest trend pastel colors Well, then follow me girls Today Ill show you all the new colors of this season Yellows, greens, blues etc... They all are amazing, they all are fascinating So, lets start to beautify ourselves now
This game does not yet have any comments!