What did you think of this game?
Skipper Make Over
Makeover, Dress up
Skipper Make Over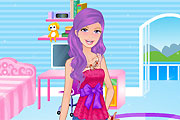 When you first met her, she was Barbies younger sister a kid much younger. Now Skipper has become a really beautiful young woman. Even though Barbie is always beside her, she can use a new point of view in styling.
This game does not yet have any comments!