What did you think of this game?
Smart Princess
Princess, Dress up
Smart Princess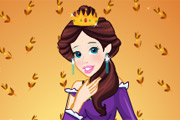 A smart princess knows she always has to look fantastic. She has clothes, accessories and looks. All she needs is a little helping touch to her style Do you think you can give that finishing touch to her
This game does not yet have any comments!