What did you think of this game?
Wedding Preparations
Decorating, Wedding
Wedding Preparations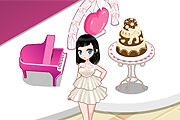 A girls dream wedding starts with a nice plan and a marvellous place. Here is a wedding hall that needs to be decorated in order to become the setting of a dreamy wedding
This game does not yet have any comments!